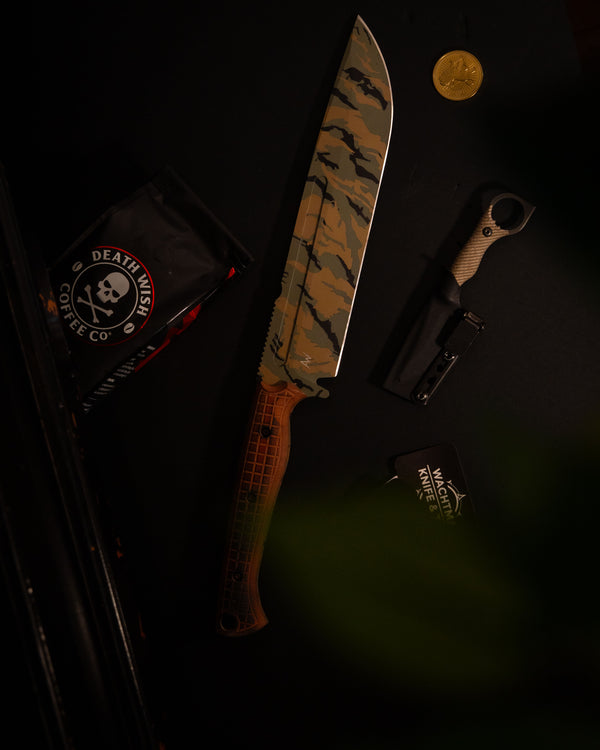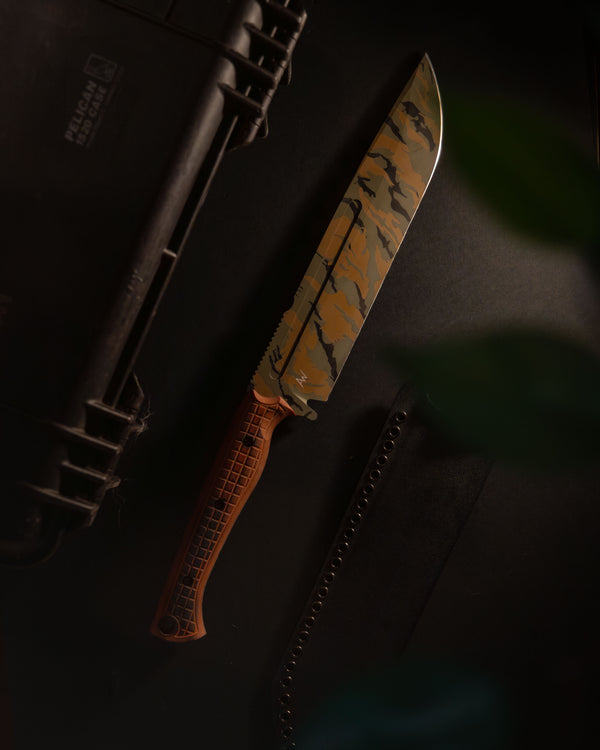 This is the first of several LCK's or "Large Camp Knife" that we have plans to produce. The blade is thick enough to do some heavy chopping while maintaining balance and giving additional leverage through the elongated handle. This blade features a Tri-color camo Cerakote, toasted "Shadowfrag" texture linen micarta handles and a very snappy Kydex sheath made by the "Queen" herself. A weighted edge and differentially hardened spine complete the design and ensure optimum performance for multiple lifetimes. making a blade this large by hand is a long and draining process. Grinding an 11.5" blade over a 2" section of platen is no easy feat, Intense focus and muscle control are required for extended periods of time to ensure an even, flat surface along the bevels.
SPECS:
Steel: Differentially hardened 80CRV2
HRC: 59-60
Sheath: Black Kydex
Handle: Toasted "ShadowFrag" texture linen micarta
DIMENSIONS:
OAL: 20"
Blade: 11.5"
Stock thickness: 0.25"